It is our first blog post in English, dedicated to our foreign friends who ask us about Ukraine. Especially many questions we got in Brazil as the people of this country appeared to be really keen in arts. This article can be a start point in getting understanding of Ukrainian visual arts for the people who know nothing about it.
Fine arts in Ukraine
I start with the fine arts as it speaks to us with the most international language.
Our most prominent artist is Mykola Pymonenko (1862 - 1912). He studied in St. Petersburg and was in an artistic movement called Russian critic realism. He pictured mostly scenes of the cruel and sometimes meaningless life of the Ukrainian peasants and workers.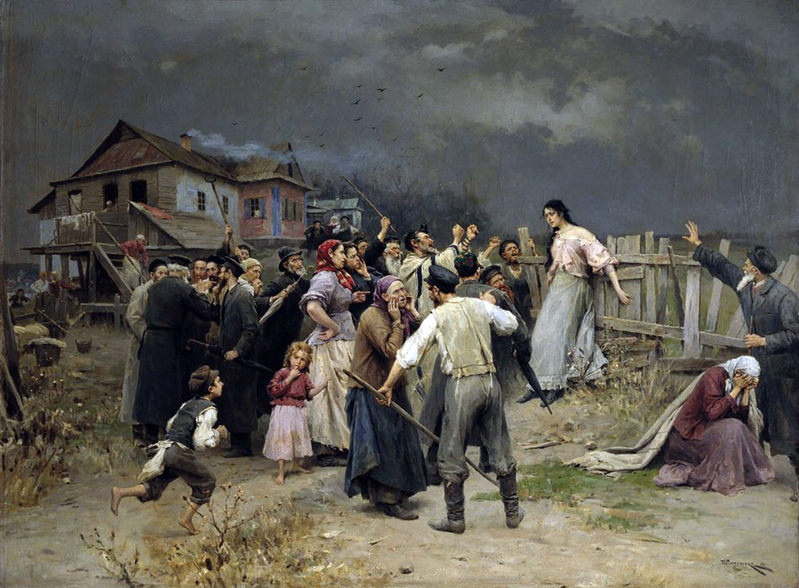 However, often his works are full of irony. In this way, his mindset and style appears to be close to Chekov, one of my favorite Russian writers. The National Art Museum of Ukraine holds a nice collection of his works.
The most famous and appreciated artist (and also poet, writer and spiritual leader of the people) is Taras Shevchenko. (Please don't confuse with the football player.)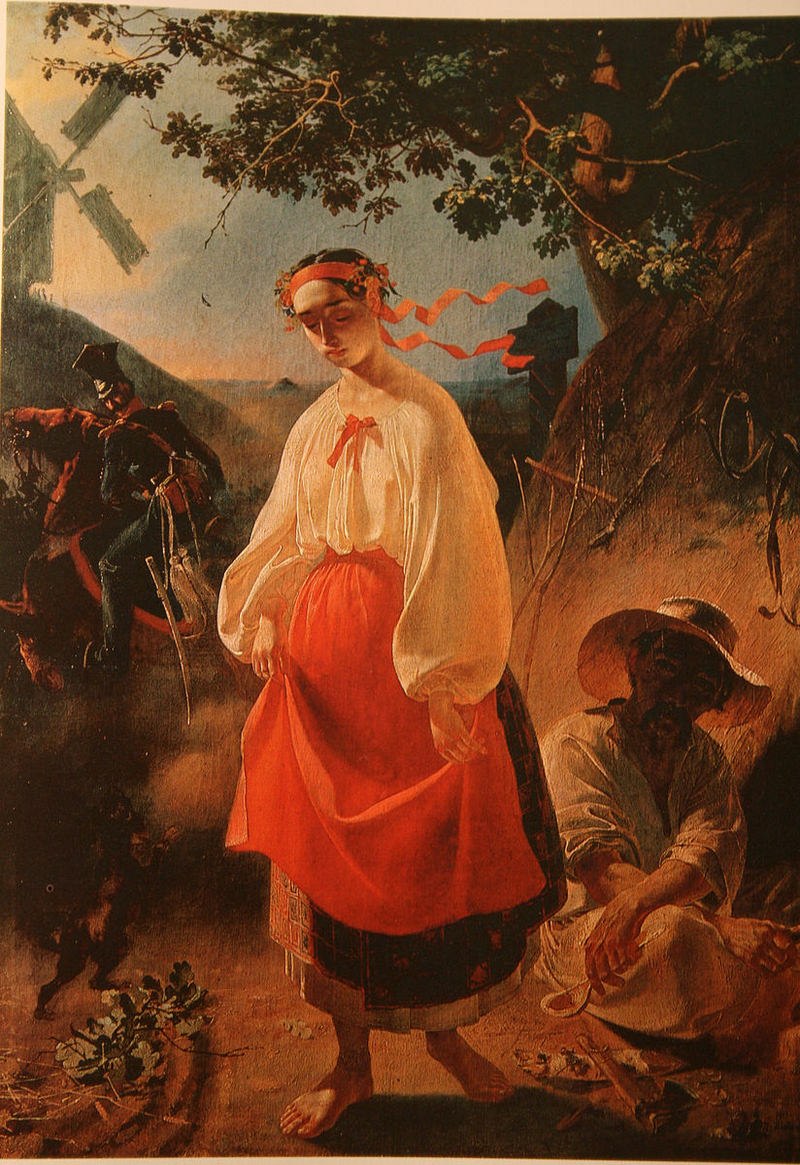 There is a dedicated museum in Kiev called Taras Shevchenko National Museum.
Many Russian artists choose Ukrainian subjects for their works. For example "Reply of the Zaporozhian Cossacks" by Ilya Repin. The folks here, although they look like a nice gang of bandits, were the heroes of Ukraine and the brave defenders of the motherland.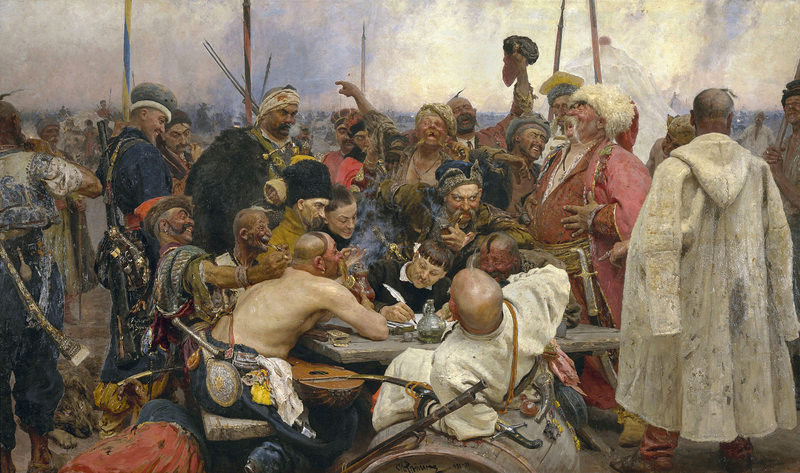 You'll probably see some pictures like this in the Museum of Russian Art, Kiev.
Ukrainian baroque can be interesting too. Don't miss fine arts museums in Kiev, Poltava, Odessa, Kharkiv, Feodosia and some other cities.
Ukrainian Cinema
All links go to imdb. I am pretty surprised that the listed below movies have so nice review score there.
Three movies about Ukraine
I would highlight 3 movies which are important for the development of cinema of Ukraine and influenced the foreign movie makers too. I give some youtube links when possible as it's pretty difficult to find these movies in a better quality with English subtitles.
1. Aleksandr Dovzhenko - Terra, 1930. Silent. Describes the history of the first years of communism in Ukraine when the confrontation between Ukrainian farmers and the government was at its peak.
Подписывайся на наш канал на Youtube!
The White Bird Marked with Black, 1971. The action takes place in the time of the Second World War. There's a family in the west Ukraine having several brothers that join the different gangs. Some of them finally fight for the red army and the others support nazi, so finally they fight against each other and die one by one. I think that operator work is amazing, I like the actors and the songs. You can download English subtitles here. If you cannot find the movie itself please message me.
3. Sergei Parajanov - Shadows of Forgotten Ancestors, 1965. It's a drama about old times in the western Ukraine, which has a lot of mountains and slightly reminds Scotland, having clans fighting against each other. This movie contains desperate love and a interesting image of Ukrainian sorcerer. It should be interesting for the people studying audiovisual arts (or just deeply interested) as it is considered that Parajanov invented "a new language of cinema". By the cinematography is done by Yuri Ilyenko, author of the previously listed movie, and it seems to me to be outstanding.
The quality is not as poor as it seems to be when you see the cover photo:
Подписывайся на наш канал на Youtube!
Man with a Movie Camera, 1929. The name says itself that everybody who studies cinema should watch it :). The name of the director gives the name of the famous group, created by Jean Luc Godard.
Подписывайся на наш канал на Youtube!
Flights in Dreams and in Reality, 1982. Roman Balayan worked all his life in Ukraine. This movie was a superhit movie in Soviet union and it was criticized a lot as well. It's a social drama. It's interesting as a view of soviet society in the 80's when the country was slowly degrading moving to its end. I've seen some websites offering download, but no ideas if the links work.
3. Kira Muratova - Brief Encounters, 1967. Kira Muratova was born in Ukraine and works here until now. It's a nice movie about soviet reality of the 60's, typical problems like constructions of a lot of ugly houses with poor infrastructure, a love triangle. The main hero is a geologist and a guitarist, played by a famous soviet singer (from the 60's and till now) Vladimir Vysotsky. Example of his song:
Подписывайся на наш канал на Youtube!
An Unfinished Piece for Mechanical Piano, 1977. The plot is based on the several works of Anton Chekhov.
Подписывайся на наш канал на Youtube!
This website is in Russian while the Youtube channel we try to keep international. To follow our news and see photos you can join us on Facebook or Instagram.